I couldn't write a better post for a Ford Probe than BarnFinds did for this second generation example listed in their classifieds.
The Ford Probe GT is one of those cars that most enthusiasts will agree was a damn fine automobile, but it still rarely comes up in conversations revolving around what kind of project car should I buy next? I'm not sure why that is, because these were fundamentally very good cars with sweet driving dynamics and a V6 that sounded far more exotic than it had any right to. By and large, they were pretty reliable, too, but they have seemingly gone extinct whether optioned with the standard 2.0L four-cylinder or optional 2.5L six-cylinder, both provided by Mazda. This 1993 model is the desirable GT spec and listed here on the BF Classifiedswith under 80,000 miles and an asking price of $5,000.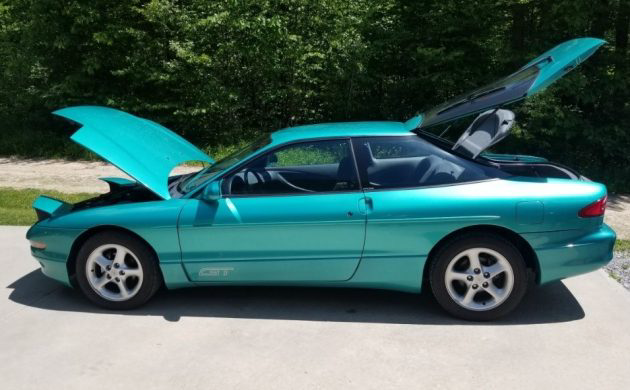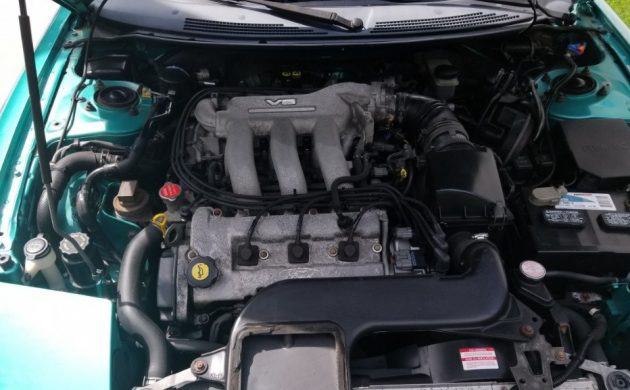 This car, and the interior for the Taurus before it was designed by Mimi Vandermolen. Vandermolen was one of a small minority of female automotive designers at the time, a number which, still in the far minority, has grown steadily since.
In 1987 Vandermolen was promoted to the position of Design Executive for small cars, overseeing interior and exterior design developments in North America—a first for a woman in the automotive industry—and also running a special studio to develop futuristic design concepts. The first design that Vandermolen headed from start to finish was the 1993 Ford Probe.1
To learn more about Mimi Vandermolen read this article from Core77. For a longer read on Vandermolen's career and an interesting window into design at Ford in the '70s and '80s, don't miss the transcript of her 1990 interview for the Automotive Design Oral History Project.2