There might not be a more perfect vehicle than the Toyota Highlander. I can't believe I'm saying this, but on almost every measure, the Highlander excels.
Last year I bought a 2009 Highlander Sport because I wanted a 3-row vehicle so I'd have enough room to take my two kids and a few of their friends. The Toyota was not my first choice, but I found a clean example with 135K miles in Space Grey for $9,500 on Facebook Marketplace. A deal too good to pass up.
I didn't appreciate the car for a long time. In fact, this blog started because I wanted to replace it with a Mercedes Wagon. But at that time I was focused on how I felt driving the car. Over time I came to realize that the Highlander is not really meant to be driven, it's meant to be used.
Measured for its utility, and how delightfully it does its job, the Toyota perfectly fits my life. It's 'trunk' is kept filled with tennis racquets, golf clubs and still has room for a Costco run. I have a bike-rack attached to the hitch for summer and will replace it with a ski rack this winter. The small Thule roof basket I added enabled my girlfriend's daughter to move for college in a single trip.
The Sport I have came with leather seats, which even after nearly 150K miles look like new. They are not torn, scratched, nor have the driver's side bolsters become work and cracked. The paint is scratched and used, but I haven't found even a dot of rust, and it's been through 11 New England winters.
I also have a BMW 1-series, which is getting less and less use because other than looking and handling better, there's nothing the BMW does that the Highlander can't. And if either need a repair the cost to maintain the Highlander is a fraction of the BMW's. Since I bought it the only repair it's needed was the replacement of a high-pressure oil something-or-another that cost $1500.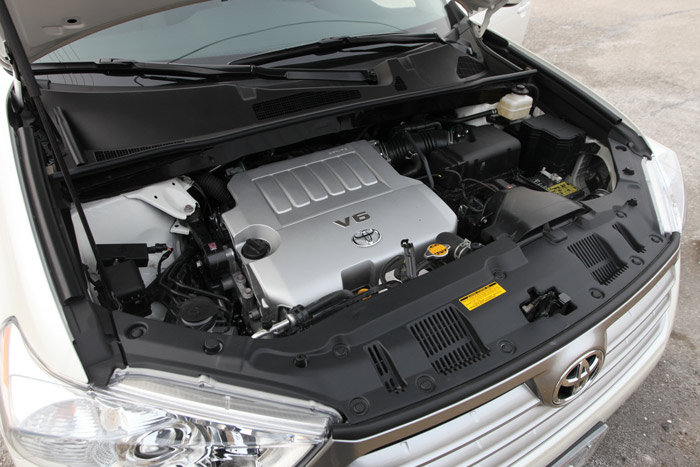 There are a couple of aspects of the vehicle that I admit, are less than ideal. There is nothing 'sporty' about the Highlander Sport. The car drives like a refrigerator. It has a I-6 with about 295HP which is adequate for daily use and it can cruize at 85 all day on the highway. The 'stereo' system might have JBL speakers, but the head unit makes it sound like garbage. Like almost all cars from this period of early connectivity, the bluetooth is for phone calls only and I have to use a dongle to stream music.
But those are slight gripes that I am content to live with. Until I find another cheap cool car that's somehow better, the Toyota Highlander might just be the best vehicle there is for everyday life.